All photos taken via instagram! Follow if you'd like! @chrisklas
Sunday: January15th
Well... this photo was obviously taken before the game started... we all know how that turned out. Let's not dwell on it and move right along.
Monday: January 16th
Remember when you were a kid? You heard it was gonna snow and you were so excited you couldn't sleep?? The thought of a snow day and missing school was almost better than Christmas?? Monday was no different. We stayed up late and crossed our fingers... When it snows in Washington just about everything shuts down.. We got just what we wished for.
Tuesday: January 17th
Fresh powder. In fact, more snow than I think I've EVER seen in my own yard... Since we rarely get this kind of snow - we played like we were kids...
Wednesday: January 18th
Going on my second day off "working from home"... ice has settled in after all of our snow and icicles are in their first stages of formation! Would then turn into some pretty awesome ice-pics I'll post sometime next week.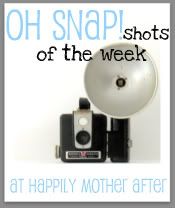 Thursday: January 19th
Following our "snow-maggedon 2012" we experience an "ice-pocalypse 2012" for the next few days. Our power went out and since we have no wood burning fire-place we went next door to my sister's house in order to stay warm. We lit candles. Played cards. Met other freezing neighbors who needed a warm refuge. And had a camp-out in the living room...
Friday January 20th.
While we my brother in law successfully prepared us dinner on the propane camp stove (outside!! we aren't one of those families that decides to bbq indoors during a power outage)... we'd had enough of staying in the dark home and foraging for our food... So we headed into town (with the rest of the city apparently) and had a warm meal. a warm seat. warm coffee. A long wait. But worth it all the same.
Saturday (today) January 21st.
Digging in God's word... Maybe someday I'll write a long post about what I read this morning. I was completely blown away by the way a passage in Numbers (of all books) could have had such poignancy for what I am going through today - And answers!! Who doesn't want answers?? God said - "Hey Christina... this is how I help Moses through the exact same situation!"