So - amidst my blogging funk I stumbled upon
this cutie of a blog
yesterday and realized "That's just what I need!" ... I need to remember the good things about life and maybe that will help me to feel a wee bit more inspired... So here's to it.
Less talk more photo -
1. Loving love. I love my husband who keeps my feet planted to the ground when I just want to float away... and remembering the times when love was really just twitter-pation.
Photos taken in August of 2004... Love the bottom photo - My hubs helmet says size "M"... mine? "XXL"
2. Loving new tubes and reinforced tires... (a GRACIOUS gift)... Will be helpful though since I've had 3 flats in 3 months... ugh. More on that in a different post on a different day.
3. Loving having the world's greatest nephews who could brighten anyone's day with their silly faces.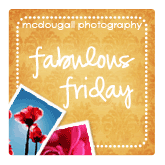 4. Loving Sweet Potato Fries... Does that make me old? I'm pretty sure I thought all things "sweet potato" were for the (ah-hem, I mean this in the nicest way possible) "older generation"... But apparently, I'm finding myself loving things I never thought I would (at least not for another 40 years) - salt & vinegar chips, pecan pie... vitamins...
5. Loving Marvel Heroes... Of course! Why didn't we think of these earlier? As the hubs and I try and eat a little healthier it's like pulling teeth to get my husband to eat a good helping of veggies. The 'anti-vegetarian' in him says it's cruelty to animals to eat their food. They've died for nothing if we don't enjoy a good steak. So, that being said - these sugary, chewable vitamins are for the child in him (and they're delicious!)
I'm a new fan of searching for things I'm loving... (although "love" is being used a little lightly for most of these... I mean... vitamins? really?) But I could get used to this... Might be linking up more often.
It's just what you need... when you're in a funk... start looking around you for some good, fun and joyful things to love on.


6. Loving blogging. First off I've LEARNED so much... so even when I'm in a funk - there are always bloggers out there who inspire me to find new things and HOLY CANNOLI... nominated for an award! How sweet is that!
The Liebster award is meant to connect and highlight new bloggers that have up to 200 followers.
As with other awards, this one has a few rules
Link back to the blogger who gave you the award to keep the chain going
Choose your top five, leave them a comment to let them know - CHECK OUT THESE BLOGS!
Post the award on your blog
Soak in the love
Spread the love :)